The post- Covid challenges of FF&E procurement in hospitality design
9th December 2022
Panel discussion held in the newly renovated Deira showroom of NGC Nafees
Presenting FF&E Talks in collaboration with NGC Nafees.
Adapting to change was one lesson learned by the hospitality design industry as a result of COVID-19. Additionally, those in charge of Furniture, Fixtures, and Equipment ( FF&E) struggled to find solutions to problems they had never encountered before while working to meet their project deadlines due to furniture shipping being "delayed" or manufactured under "extended lead times."
The panel discussion, titled "The post- Covid challenges of FF&E procurement in hospitality design", explored whether procurement and design decisions now require more planning because of the increased lead times caused by labour shortages and raw material shortages.
It featured Kristina Zanic of Kristina Zanic Consultants, Roy Posey of Hirsch Bedner Associates, Dina Murali of DZ Design, Christian Merieau of MMAC Design Associates, Alika Watson of Mitchell & Eades ME and NGC's managing director James Prathap as their host and moderated by Marina Mrdjen from Intelier.
The six-part "FF&E Design Talks with NGC Nafees" aims to bring together leading interior designers for discussions on the challenges, opportunities, and trends in FF&E design across hospitality, commercial, and residential sectors.
Kristina Zanic: The FF&E constitutes about 45% of the budget
FF&E services are a vital part of the hotel design process and have an enormous impact on the outcome. As Zanic explains, FF&E procurement accounts for most of a project's budget.
"Many people think that it's just the wall panelling or ceiling decor, but I would argue that the FF&E constitutes about 45% of the budget, whether it's the furniture and accessories, carpet flooring, wallpapers and fabrics," says Zanic.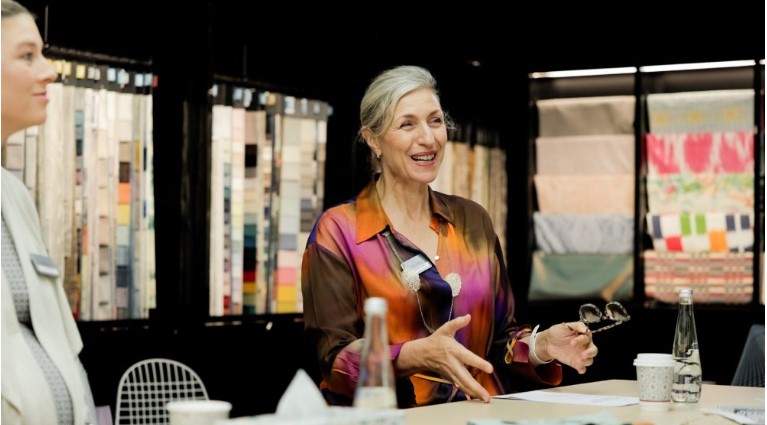 As a team which prefers working with tactile objects, luxury textures, and fabrics, an immediate shift from physical to digital mood boards was one of the biggest challenges Kristina Zanic's team faced during the Covid pandemic.
"We are heavily influenced by materiality in all of our designs, so producing physical mood boards with fabrics and finishes that people can touch and feel is an essential part of our design process," she says. "When we were working together on the Red Sea project with Kengo Kuma and his team, we were presenting to the client during the actual lockdown so we had to sneak to the office to prepare and scan the actual materials that went into our 3D visuals. I remember that we had to prepare more than 30 mood boards so not being able to get those bespoke materials and samples from suppliers was a big issue."
In addition, Zanic addressed material shortages and fabrics and carpets that have shorter life cycles on hospitality projects, which typically last between three to five years. "We are finding a lot of material reliability issues on longer projects as a result, which means respecifying and reevaluating our designs," she adds.
Christian Merieau: The current global supply chain crisis further fuels the demand for local suppliers 
According to Merieau, before the Covid pandemic, the FF&E and procurement processes were "extremely comfortable".
He comments: "You would just go to local suppliers and specify products for the rest of the world and we followed the same process regardless if the project was in Uganda or Nepal. The ongoing supply chain issues forced us to completely rethink how we worked and put a great deal more emphasis on the destination itself and working with local manufacturers and suppliers, whether they are in the UAE or overseas."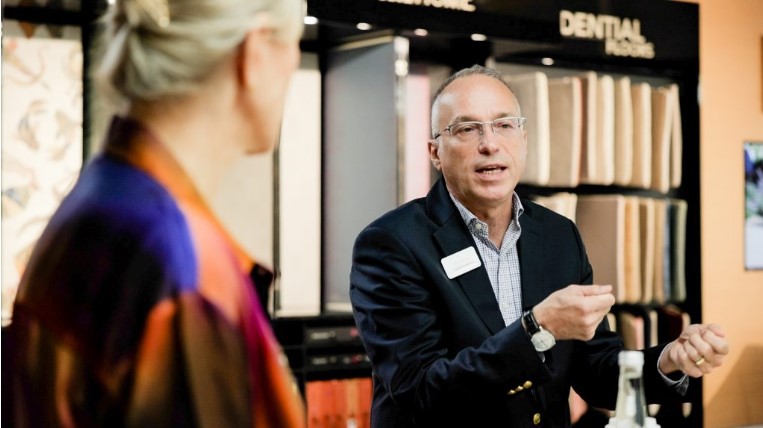 In addition, Merieau emphasises the importance of involving early in the design process the procurement agents who are more familiar with the local capacities.
"We go all the way up to schematic design and then we ask the client to involve their procurement team or agency to manage their budget and ensure that everything can be delivered on time," adds Merieau.
According to Merieau, many design studios are now diversifying from Chinese manufacturers due to shipping delays and the inability to review samples.
He says: "We previously used to go systematically to China for entry-level properties because it was simple and the factories were very competent, but the global supply chain crisis has further pushed for local manufacturing. Before the pandemic, we had already encountered some difficulties that were slowing down our processes, such as getting materials into China to make a chair. Due to the closed borders, it was almost impossible for us to review samples. Consequently, we now work more with Turkish suppliers who share the same values as us when it comes to quality and cost control."
Dina Murali: Do local, buy local and be local
According to Dina Murali, specifying locally has given designers and suppliers an opportunity to improve. "This has also resulted in more sustainable choices," she says.
"Even though we had a lot of backlogs and we have to redesign many of our projects due to supply chain issues, things are looking better now. We have greater resources; our supplier base has grown, and the local suppliers have improved their capabilities. So, yes I hope this trend of 'do local, buy local and be local' continues."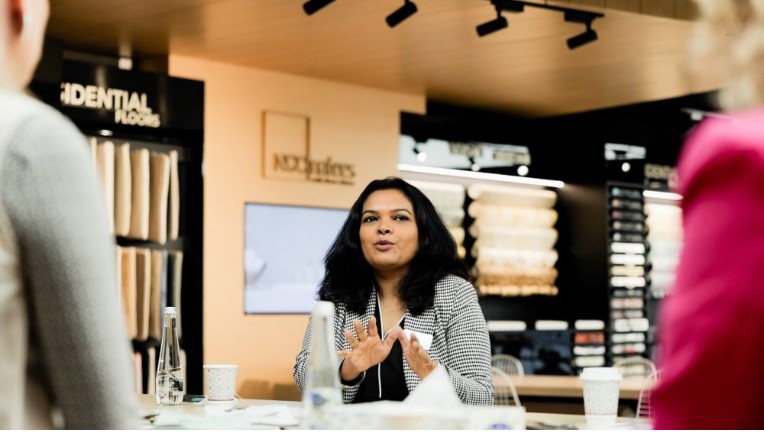 In Murali's view, even though hospitality designers aim to create timeless designs and designs for the future, they should still evaluate every design critically.
DZ Design's design director comments: "We should reevaluate the designs that we have done at the end of the two-year period without thinking that this undermines what we have done previously. Social media exposure and progressive digitisation have made everything change in a matter of months so reevaluating what you have done is always a good idea."
Roy Posey: Local craftsmen unable to cope with large quantities required for hotel properties
Posey and his team at HBA often have to come up with quick FF&E answers at the very end of the project lifecycle even when working on large hospitality projects, which usually take several years to design.
"As designers, we are all experiencing the same supply chain issues and extended lead times at the moment. Clients and developers now have a greater understanding of realistic options. In the past, we were pressured to meet their exact expectations, but now they're more open to different approaches," he says.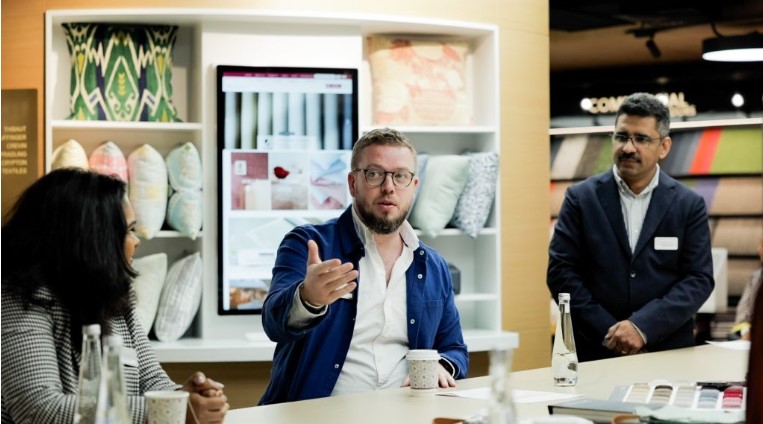 Looking back at one of HBA's major hotel refurbishment projects during the pandemic, Posey says they were forced to compromise, not only on the overall design but the quality of materials.
In addition, local craftsmen were unable to cope with the capacity and large quantities required for hotel properties, despite producing high-quality work.
"The construction quickly continued but there was massive pressure on designers after the lockdown because the right solutions were simply not there. While supply chain issues will always affect the way designers work, the outcome will always be beautiful since that is what we are paid to do. But sometimes, this isn't the original vision you had," Posey concludes.
Alika Watson: Re-selecting products and finishes strains smaller design studios and their resources
Re-selecting products and specifying finishes are time-consuming tasks for smaller design studios, adding considerable strain to their resources and manpower.
"Whenever you've shifted resources to a new project or any stage of the project, finding the time to sit down and reselect things can cause some bottlenecks, but it's something you have to deal with through variation. Even though you can be as prepared as you like, there's always going to be something that's a little different from your previous experiences. It definitely puts a lot of pressure on manpower, but the end result is worth it," says Watson.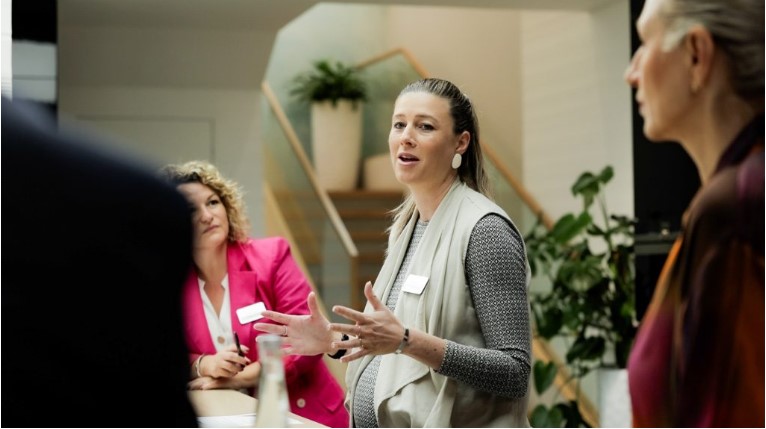 Additionally, with F&B projects, unlike hospitality projects with long design phases, the procurement process and timelines are more challenging because you are "hitting the ground running," as Watson puts it.
Mitchell & Eades' design director in the Middle East further explains: "Often you might be midway through the design when the construction is starting so you have fewer options when facing shipping delays or extended lead times. Or we're developing a project and the client leaves the FF&E till the last minute and that can be an absolute nightmare because of stock availability or discontinued products. I think it's important if you can be involved in the post-contract side so that you're not just handing over your design but you continue the responsibility through the construction development."
Murtaza Kagalwala, CEO of NGC Nafees, and James Prathap, managing director, concluded the panel discussion by welcoming the panellists to their newly renovated showroom in Deira and discussing their approaches to the current FF&E procurement issues.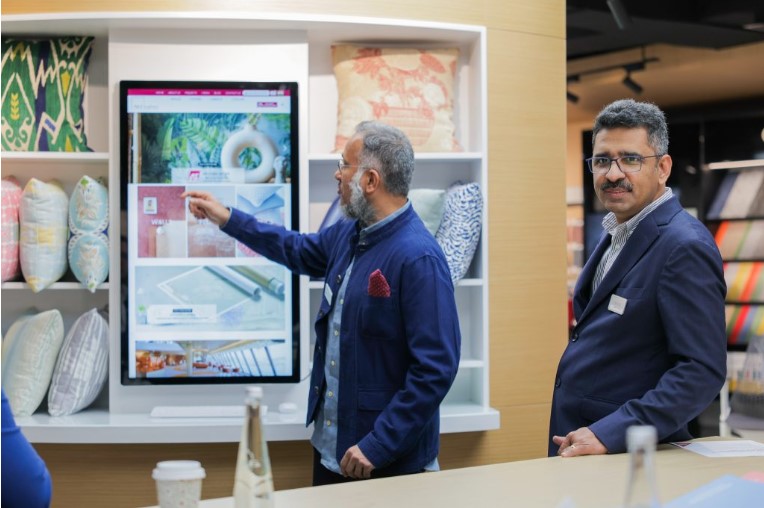 "As a leading provider of high-quality wall coverings, fabrics, and commercial flooring, we have further strengthened our suppliers' network and increased the overall stock availability so that we can meet market demands," explains Prathap.
During the pandemic, NGC also developed an interactive website with an extensive digital material library, featuring more than 17,000 products across all categories.
"Our clients and designers can now search products by brand or even colour. The 'add to favourites' feature allows them to shortlist and order physical samples easily. As a company, we pride ourselves on delivering samples on the same day or within 24 hours at the latest," adds Kagalwala.
In the next month's FF&E panel talks with NGC Nafees, some of the most prominent commercial designers will discuss noise pollution in office environments.
Back to Blog