NGC Nafees – Meet the sponsor for Commercial Interior Design Awards 2022
28th July 2022
James Prathap is the general manager of NGC Nafees.
It wouldn't be a Commercial Interior Design Awards without the support of our beloved sponsors.
Firms from the design industry are already pledging their valuable support to the 16th annual awards, which take place this year on 15 September 2022.
With the nominations coming in, we introduce our sponsor spokespeople for the 2022 awards – James Prathap, general manager of NGC Nafees.
Founded in 2006, NGC Nafees established itself as a leading provider of high-quality wall coverings, fabrics, and commercial flooring for residential and hospitality environments. From Missoni Home and Roberto Cavalli to York, Spradling and BLOQ, the company continues to offer the latest designs from leading European and American brands.
NGC Nafees is a category sponsor for the CID Awards 2022 and Prathap talks about what makes the company stand out from the rest…
Caustiously optimistic
With the iconic Marsa Al Arab hotel soon to be added to their project portfolio, Prathap shares NGC's latest updates.
"It has been a great year for us, and we are very excited to announce that we have just been selected to supply the wall coverings for the guest rooms of Marsa Al Arab".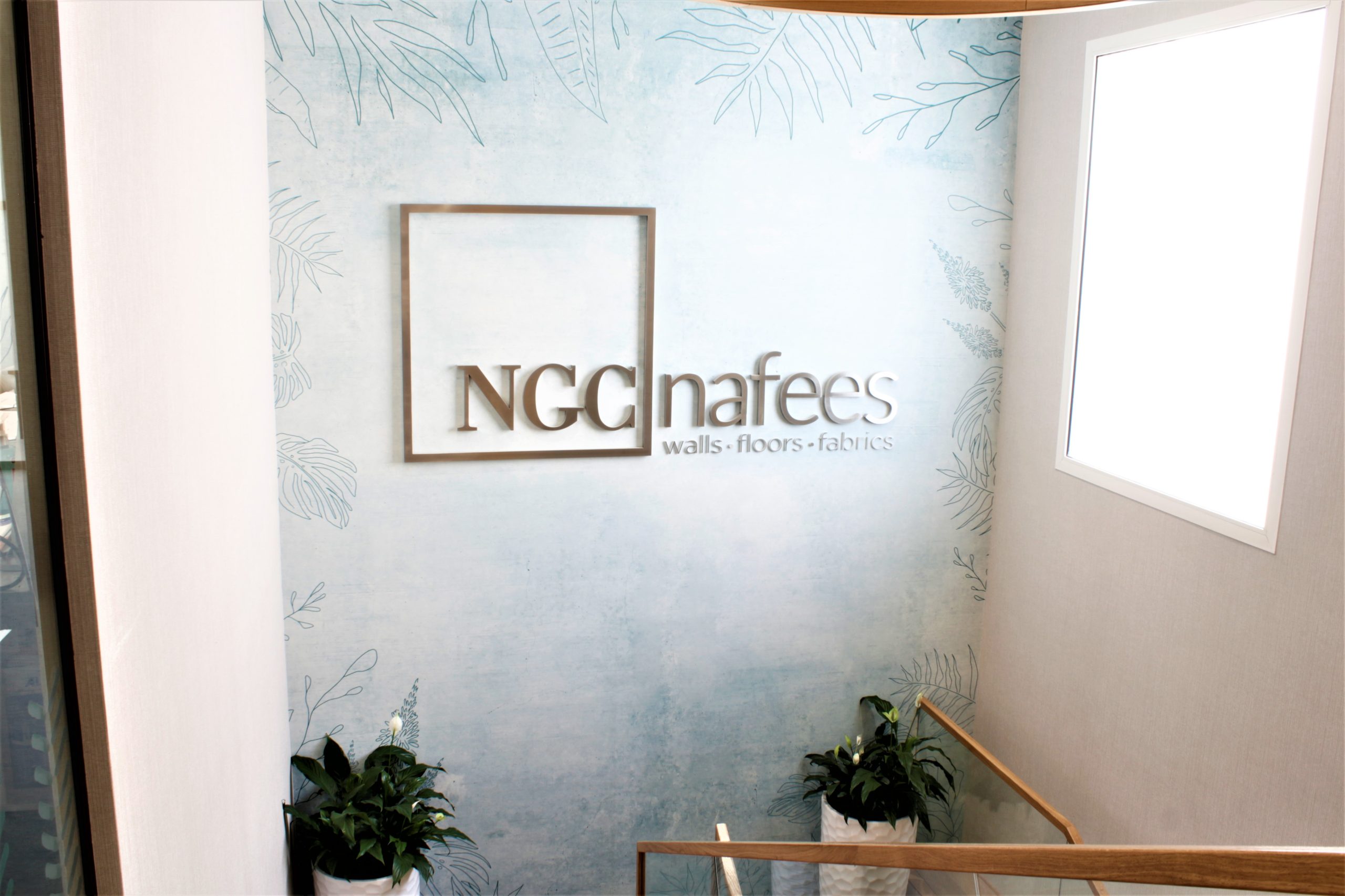 "We remain cautiously optimistic about our key sectors, including wall coverings, commercial flooring, and fabrics. The UAE's residential property market showed high resilience during the pandemic, and it will continue to do so. In the first and second quarters of this year, Knight Frank estimated that villa and apartment transactions totaled AED 61.9 billion."
Digital wallpapers
Digital printing techniques for wallpapers have led to an increase in wallpaper demand, as have global home renovations. Grand View Research predicts that the global wallpaper market will reach USD 2.2 billion by 2028, growing at a CAGR (compound annual growth rate) of 3.7%.
As far as custom wallpaper solutions are concerned, we've seen an increase in demand in the region, particularly in the hospitality sector. As an example, we developed a unique wallpaper for a restaurant project in a new W hotel on the Palm and several Expo Dubai projects.
Currently, we are working on several hotel renovation projects in Abu Dhabi, including Rotana Abu Dhabi, Fairmont Bab-Al-Bahar, and City Seasons.
New showroom and brands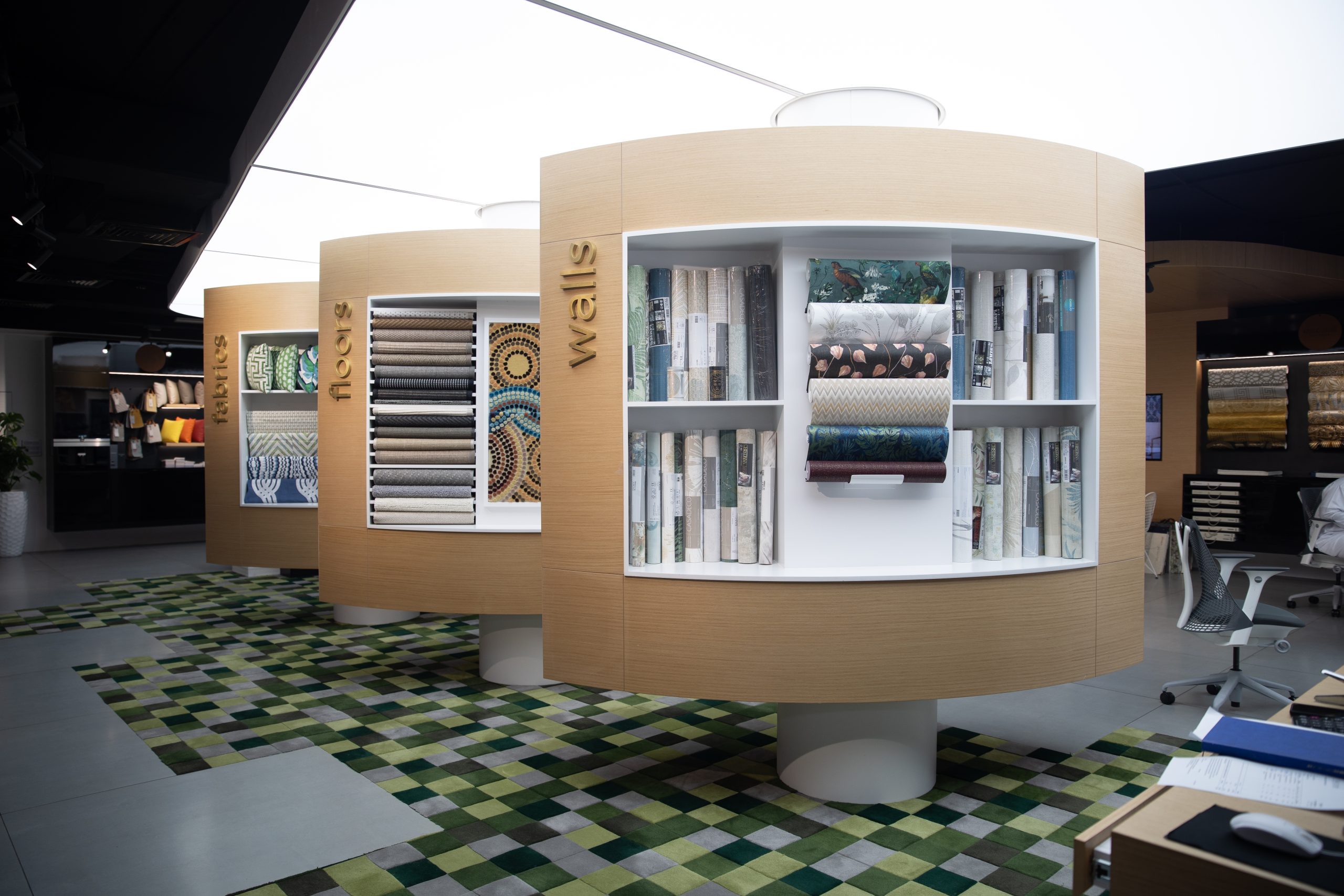 NGC Nafees showroom in Dubai. Image supplied
As a result of our growing portfolio and expanding brands, we have completely refurbished and redesigned our showroom and head office in Dubai.
Keeping the overall user experience in mind, we designed our showroom so that designers and architects can easily access our brands, catalogs, and finishes.
During the past two years, we have been able to secure amazing and price-competitive brands, which were not yet represented in our region, such as carpet tiles from Suminoe Japan, Cormar from the UK, and BLOQ from the Netherlands.
Additionally, we now offer fabrics from Spradling, Spain, and Thibaut, America.
Largest digital library
During the pandemic, we also developed an interactive website with an extensive digital material library, featuring over 17,000 products across all categories. Our clients and designers can now search products by brand or even color.
The "add to favorites" feature allows them to shortlist and order physical samples easily. As a company, we pride ourselves on delivering samples in the same day or within 24 hours at the latest.
Back to Blog