Top 3 Proven Formulas Experts Use to Pick the Perfect Area Rug Size
26th February 2022
Rugs serve as an excellent alternative for adding a warm and homey feel in places where installing a carpet is not feasible. They also work as demarcation elements to separate different sections in an open layout.
But how well rugs perform these tasks depends greatly on their size in relation to the room shape, measurements, and use. That means knowing how to choose the right rug size for every situation.
Planning to pick out the perfect area rug for your home? We got you covered.
Here are the top three proven formulas experts and carpet rug suppliers recommend to get the perfect rug size for any space every single time:
1. Identify the factors involved.
There are so many factors involved in interior design that it could be overwhelming for someone who isn't an expert on the matter. Fortunately, there are ways to simplify things, starting with identifying the key factors of rug selection.
First, you need to know the shape and general size of the room. This will help guide you in narrowing down your options for the perfect rug.
However, it may not be enough to make you zone in on a specific piece. What it does help with is in identifying those rugs that are proportionate to a certain area.
Essentially, the rug you choose should not only fit the room in terms of size but also in its overall appearance and feel.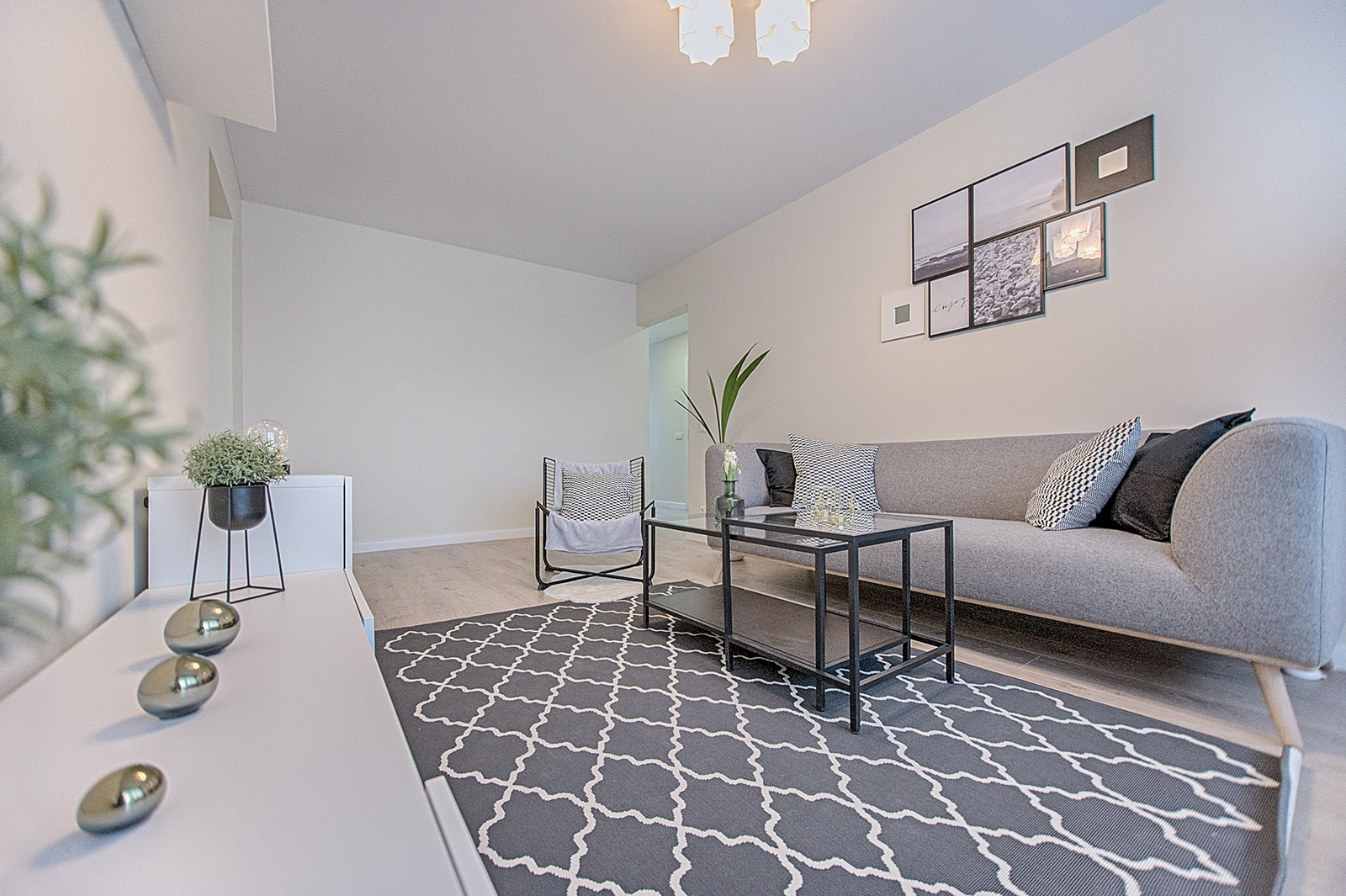 [Photo from Pexels]
For instance, a large room needs a large-enough rug and should be placed in a way that will echo the space dimensions. This means that rectangular rooms need the same rug shape (as the photo demonstrates) and lengthwise rugs are the right choice for a longer area.
2. Figure out the standard sizes.
Before buying a cotton rug in Dubai, you need to figure out the sizing standards in the market first. This will also come in handy even as you plan to have your area rugs customized to suit your needs.
Most area rugs come in the following standard sizes, some of which may have a few inches in variation, depending on the design:
Rectangular: 9 by 12 inches; 8 by 10 inches; 6 by 9 inches; 5 by 8 inches; 4 by 6 inches; 3 by 5 inches.
Square and round: 5 to 10 inches across.
Runners: 4 to 6 inches, 6 to 8 inches, 8 to 10 inches or longer.
Most rug suppliers will offer you choices of three or four standard sizes based on the room dimension and your preferred rug shape. You can also have one custom-made for the space you're decorating, especially if it requires longer runners or oddly shaped rugs.
3. Get the rug-to-floor-and-furniture ratio right.
When placing rugs, experts don't just measure the room and rug and move on after finding a decent match. They also consider how much of the floor should be visible once the rug is placed and whether the fabric should go underneath all of the furniture or just part of them.
You see, there are certain cases when letting a bit of the floor to show from under the rug helps both elements stand out more. But don't choose a too-small rug (which is a common blunder); else, it will end up looking disjointed from the entire interior design.
Instead, use the furniture placement as a guide when choosing rugs, especially for areas with bulky pieces like the living room, bedroom, and dining area.
Below are some common area rug layouts you might find helpful in these parts of your home:
All furniture legs on the rug
For the living room, an all-legs-on-the-rugs furniture layout requires the largest possible rug choice to anchor the space, unify the pieces, and define the boundaries of the seating area in an open layout. It is also best for floating furniture groups where no furniture touches the wall.
Dining areas also benefit from this kind of area rug placement.
Back to Blog